Book Launch Party: Japlish Whiplash - Poems by Taylor Mignon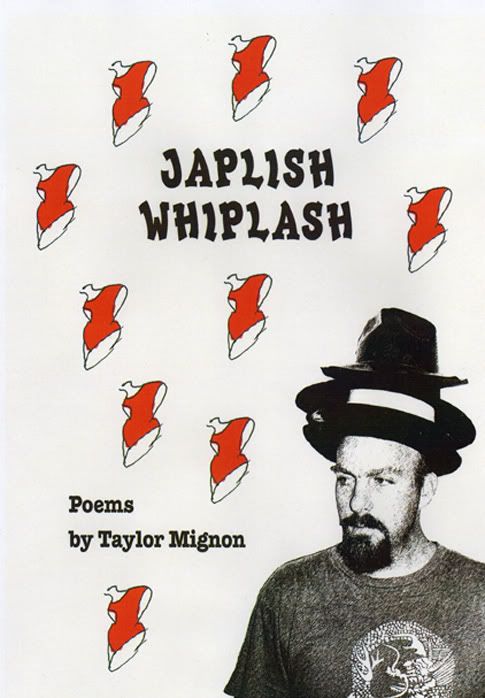 A party to celebrate Taylor Mignon's virgin book of poems, Japlish Whiplash (Printed Matter Press 2010) will be held at What the Dickens in Ebisu on May 2 from 6:30.
He will be joined by neo folk rock guests The Watanabes, dancer Monique Oudendijk, Marcellus Nealy, more collaborative experiments, including video of Butoh performer Kazuo Ohno and open mic. Hosted by Frank Spignese. Entry fee: 2,500 yen includes a copy of the book and a drink.
"For over two decades, Taylor Mignon's ear has been washed & gauzed by rock, reggae & hip-hop, while his eye has tumbled head over heels through concrete & visual realms. His mind has stretched while tasting the sweet & bitter of east & west. Out of the shaken-head synthesis he has forged a unique poetic sphere, not an easy accomplishment in this age of vicarious flatness & supernormality. This book of poems by Taylor Mignon--a gift from the veteran wordsmith-- arrives like a wave that rolls effortlessly from years at sea & crashes on the shore inside our skulls." —
John Solt
Labels: tay